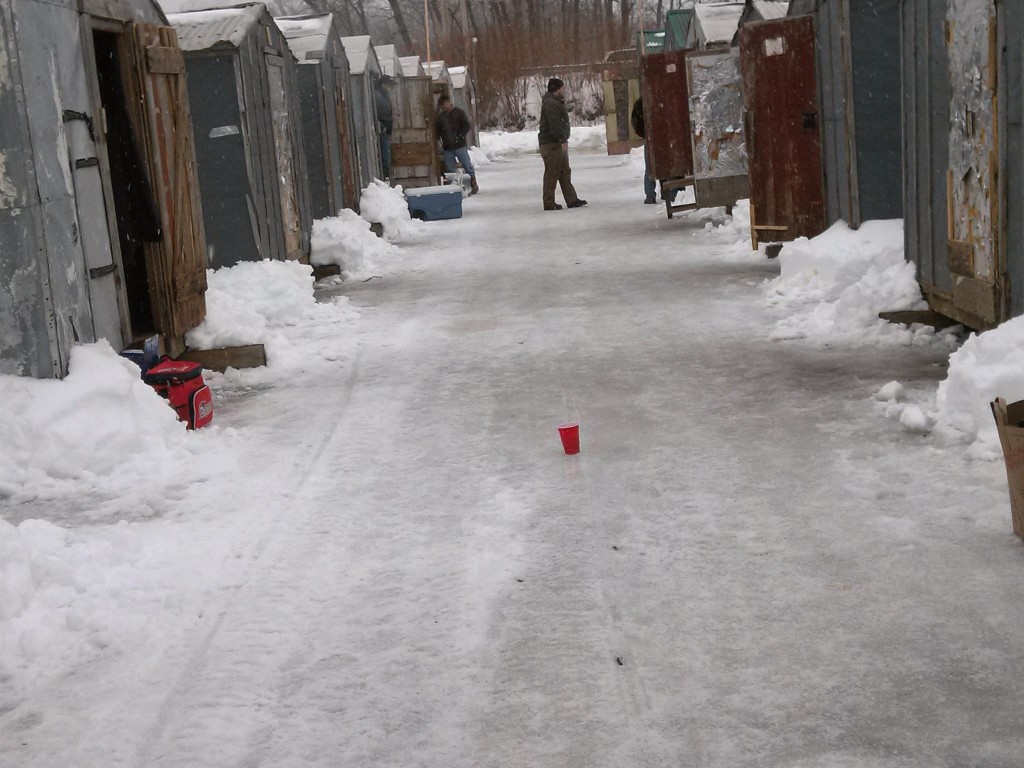 This year was our eighth year of doing Smeltapolooza, and we managed once again to do it on Valentine's Day weekend.  We were remarking this year that this scheduling tradition is possibly one of the few great decisions the Monsters of Fishing have ever made.  It eliminates the necessity of taking the significant others out to fancy expensive dinners somewhere and buying all sorts of expensive flowers and gifts for Valentine's Day.  It's a way for us guys to get away and really just say to our significant others "honey, we don't need an overly commercialized phony holiday to show each other how we feel".  "I care about you so much we don't need to celebrate on one chosen day, I love you everyday".  "See you when I get back Sunday".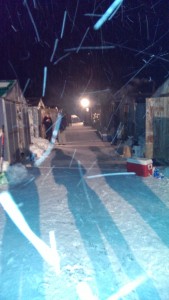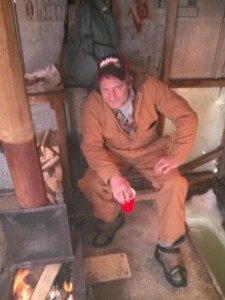 Despite the fact that we haven't caught a smelt the
last few years, and only a small handful ever, we dutifully baited all the
hooks, lowered all the lines down into the water, and at that point proceeded
to declare that the fishing had officially ended for the trip.  It was actually a good turnout at the smelt
camps that night with many of them occupied and folks milling about visiting
from shack to shack and standing around socializing on the ice. No one was
catching a thing and it all confirmed what we have been suspecting now for a
little while;  that smelts actually
became extinct a few years ago and nobody said anything.
That of course will not dampen our efforts in the
least though, oh no. We will be back next year and perhaps we won't  bother to put the lines in the water from now
on I don't know,  but tradition is
tradition and Smeltapolooza will carry on…